Dallas Maternity Photographer
At Pegasus Foto Group, we capture the beauty, wonder and intimacy of motherhood. We are Dallas, TX top maternity photography group! Available to take our studio to your house, or at an outdoor location of your choice. We will take your vision to provide stunning portraits that you will cherish for many years to come.
Maternity photo shoots were designed to celebrate the journey of adding a little one into your family, and documenting the changes in yourself as you become a mother. We will work with you to create the shoot of your dreams... 
Many moms-to-be wonder when is the best time to schedule a maternity shoot – and while you are certainly able to do a photography session at any point of your pregnancy, we recommend scheduling a session 4-5 weeks before your due date. This is a pretty typical recommendation, as you'll have a lovely big belly to show off to the camera, but will still feel comfortable enough to move around and be relaxed!
We want your style to shine in your photographs, but we want you to be comfortable in what you are going to wear! Take your photo session's location into consideration – if you will be outside, will you be cold or hot? Layers are a great way to anticipate any quick changes to wardrobe if necessary!  – schedule a maternity photography session today!

If you prefer, fill out this form and we will have a
Maternity Photographer
contact you...
Thank you! We have received your message. Please give us a few minutes and we will contact you shortly.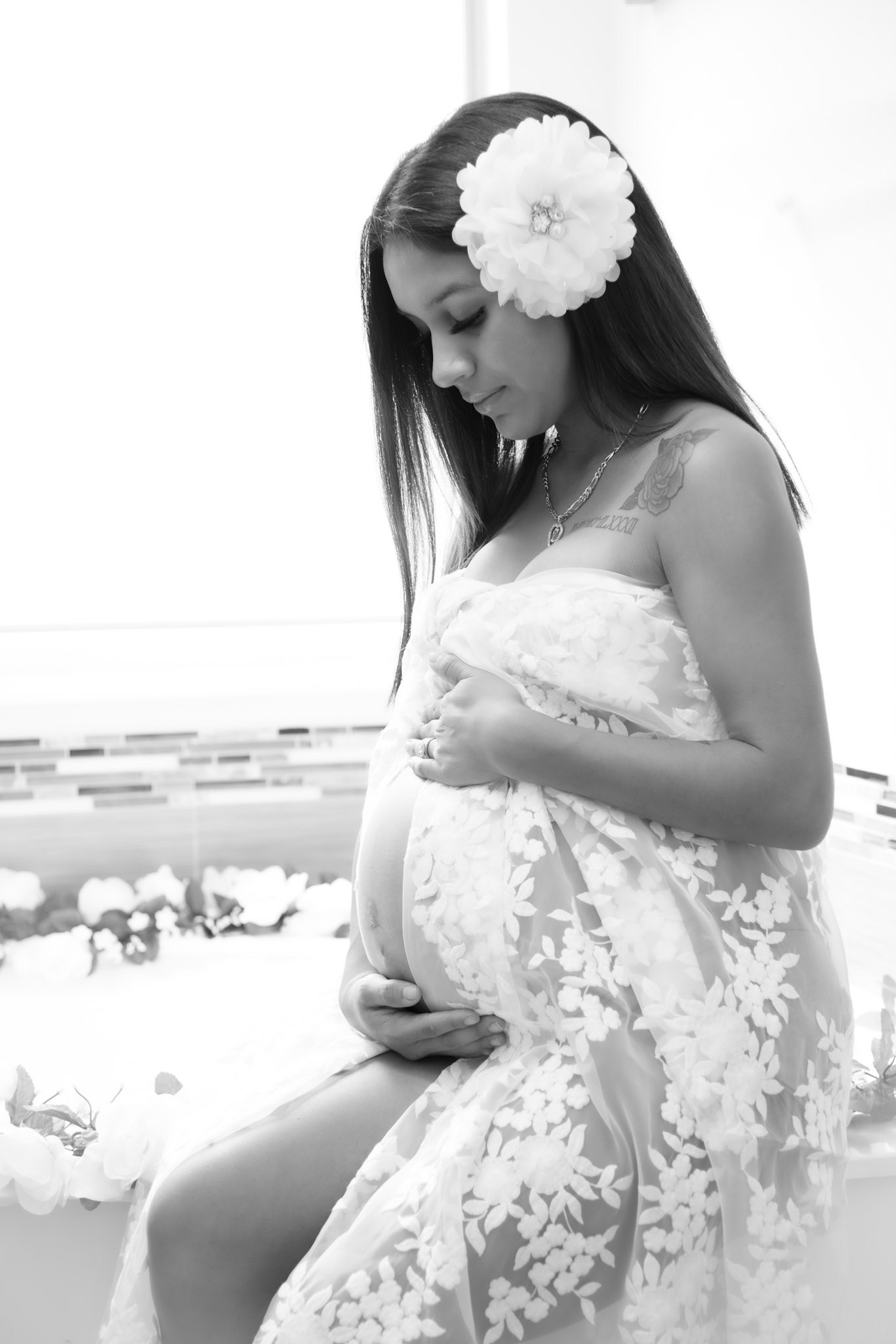 Maternity Photography - The Booking Process…
We recommend
maternity photo sessions
to be scheduled 4-5 weeks prior to the due date. Please contact us for pricing and availability.  To book your photo session we require a a 20% non-refundable booking deposit which will go towards your total cost.