En
Pegasus Foto Group
, encontrará los mejores
fotógrafos para Quinceaneras
y las mejores ideas para Quinceañeras, con Fotos de Quinces profesionales y únicas. Nuestros fotógrafos profesionales de Quinceañera, están capacitados y altamente calificados para capturar las fotografías de Quinces más hermosas para su Quinceañera.
En Pegasus Foto Group, le brindamos a nuestros clientes una experiencia inolvidable para sus
Fotos de Quinceañera
. Nuestros fotógrafos de Quinceanera son los mejores fotógrafos de quinceañera en Dallas & Ft Worth y estamos listos para ofrecer lo mejor en Fotos de Quinces.
Las mejores Fotos de Quinceanera en DFW
Pegasus Foto Group
utiliza el último y más innovador equipo para sus Fotografías de Quinceañera, para hacerlas más artísticas, creativas y únicas. Con profesionalidad y dedicación, nuestras fotos de quinces superarán sus expectativas. Nos aseguramos de capturar los momentos mas emotivos de su fiesta de quince y crearemos imágenes únicas que contarán su historia de Quinceañera. 
En
Pegasus Foto Group
, nuestros expertos en fotografía se asegurarán de que su Quinceañera se sienta como en un cuento de hadas y capturarán ese momento tan especial para toda la vida.
Must Have Quinceanera Pictures!
The planning of a Quinceanera event will take many months. Family and friends will work hard on the details to make sure it's a day to remember. When the day is over, the only things left are the memories and the photos to remember that very special day. 
It will help to create a list of all the shots you will like to have in advance and share it with your "
Quinceanera Photographer
". We are sharing a list of the most commonly asked for photos requested at most of our quinceanera events.
Preparation Before the quinceanera event
Quinceanera dress, shoes, other items alone. Quinceanera getting ready with "damas". Quinceanera having hair and makeup done. Chambelanes helping each other with their ties or outfit. Mother helping Quinceanera into her dress. Putting on tiara & jewelry.
The Day of the Quinceanera Event
Quinceanera with her entire immediate and extended family. Quinceanera with sisters, siblings and brothers. Quinceanera with parents and grandparents. Quinceanera with religious leader. Quinceanera with mother and grandmothers. Quinceanera with "padrinos".
Church / Religious Ceremony
Ceremony/church space without people. Ceremony flowers & venue decor. Close ups of Quinceanera's tiara, bible, cross, & rosary. Guests and family arriving. Religious leader. Quinceanera's family walking down aisle. Individual shots of the court walking down aisle. Quinceanera entering the room. Quinceanera & parents walking. Quinceanera's parents kissing Quinceanera on cheek. Quinceanera kneeling at the altar. Wide shot of entire ceremony room. Ceremony readings. Quinceanera's family's reactions. Religious leader speaking/praying. Quinceanera presented as an adult. All court as they walk out.
Seating charts. Place cards. Venue centerpieces, decoration & table settings. Reception signs. Flower arrangements. Cake & dessert table. Guest book. DJ. Gift favors. Guests and family mingling. Appetizers served. Court entrances. Quinceanera & escort entrance. Waltz Dance. Father/Mother-Daughter Dance. Surprise Dance. Toasts. Quinceanera & parents reactions to the toast. Candid dancing shots of the guests. Quinceanera cake cutting. Quinceanera & court exit.
Basic Quinceanera Photography Pricing
$995

At Pegasus Foto Group, we specialize in
Quinceañera Photography
. We understand that this is a once in a lifetime event and pride ourselves in producing the most memorable quinceañera photographs for your event. 
We are committed to capturing, documenting and telling every girls special day story in a unique and artistic style! We offer upscale photo & video packages at very affordable prices. 
Muchas gracias por visitar nuestra pagina web! Si necesita mas información de nuestros servicios fotográficos para eventos de Quinceaneras, por favor envíenos su información y uno de nuestros
Fotógrafos para Quinceaneras
se comunicara con usted...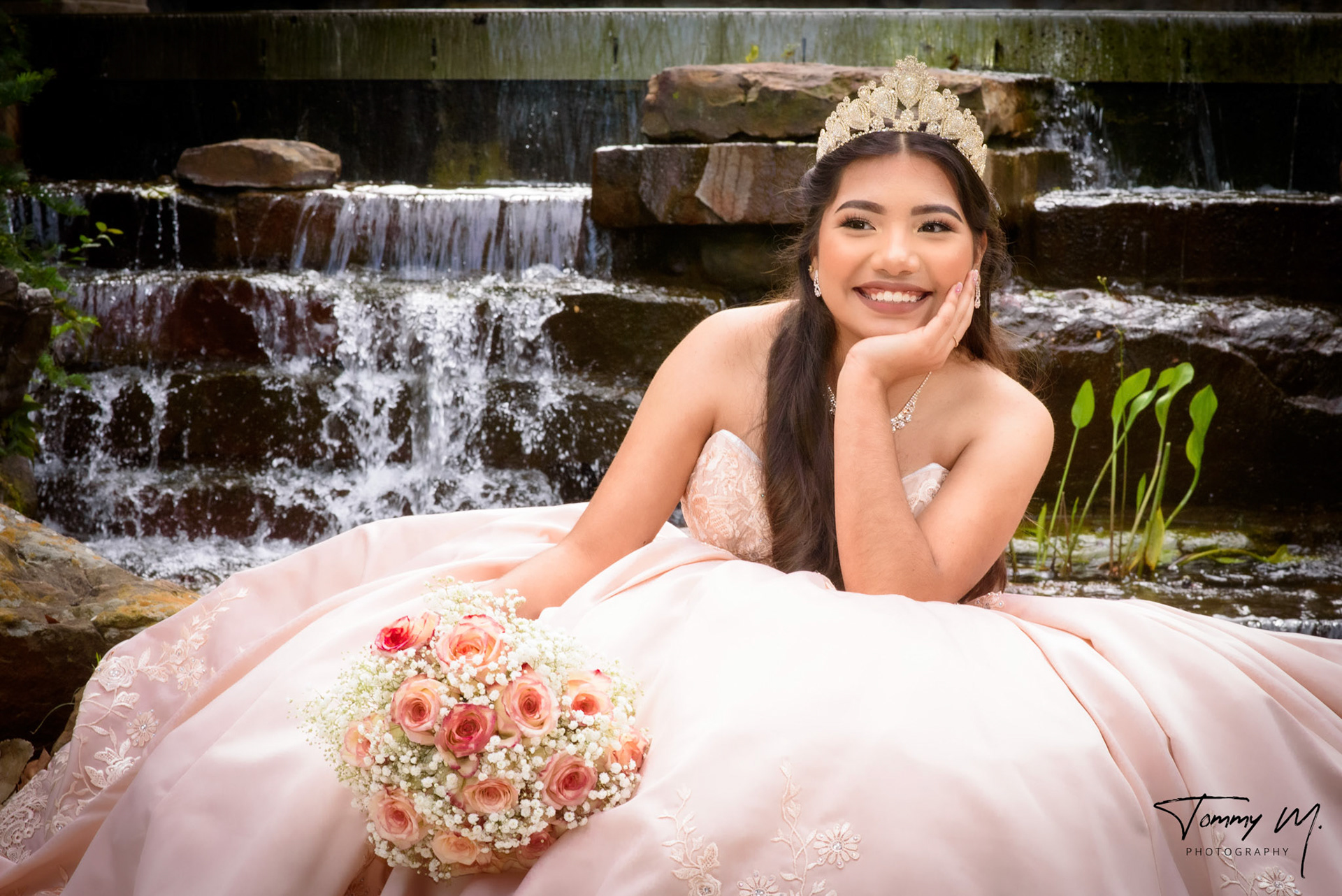 Fotografo para Quinceaneras - Contrataciones
Fotografo de quinceaneras. Para reservar la fecha de su Quinceanera o Evento, requerimos un deposito no reembolsable de 20%. El deposito se le acreditará al balance final. Para su conveniencia, aceptamos tarjetas de crédito y tenemos planes de pago disponibles. Ofrecemos servicios de fotografía en Houston, Austin, San Antonio, Dallas, Ft Worth  y ciudades cercanas. Para una consulta o disponibilidad de servicios, favor de llamar al
Tel. (972) 926-3861

.